Let's talk about motherhood, shall we?
In particular, the one topic that is rarely spoken about (in public that is) – breastfeeding and the challenges that come with it!
Breast milk does not just ensure your baby is well fed, which is the primary reason of course, but it also has vital antibodies that build the baby's immunity against illnesses. This is why mothers are advised to breastfeed exclusively for the first 6 months.
This said, there are situations that may require a mother to pump and store milk for her baby to maintain supply.
Every mother, at some point in time, may feel the need to pump and store milk for baby, and this is especially true for mothers who need to return to work. However, the decision to pump may not have anything to do with whether they have a job or not. The ultimate goal here is to ensure a constant supply of breast milk for baby.
Of course, the most efficient method of expressing milk requires a breast pump and a schedule to achieve the most out of it. Breast pumps also come in handy when it's time to start weaning your baby from breast feeding. This well ensure you have a good backup supply for when you start the process of drying you your breast milk.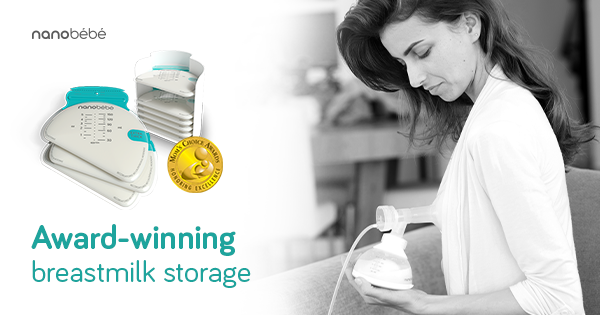 So, what is the first brand that usually comes to mind when people think of breast pumps? Spectra!
The fact that Spectra is women owned makes it more trustworthy because they know the challenges others face so they would definitely come up with a worthwhile solution.
And this shows with Spectra's extremely popular S1 and S2 pumps — with the latest models being the S1 Plus and the S2 Plus (note, throughout this article, when we say S1 and S2, we are still referring to the newer Plus models).
But you may ask, why S1 and S2? Are they not the same? Don't they do the same thing?
Spectra S1/S2 Operation
How to Use the Spectra S1 and S2 Breast Pump | Courtesy of Spectra Baby USA

Related: Not sure if Spectra is the one for you? Check out our comparison reviews for the best breast pumps. We also have a review for double breast pumps.
---
Spectra S1 Vs S2: A Detailed Review
Much as they perform the same purpose, and that is to pump milk, Spectra's breast pumps have similarities and differences that make each of them unique. Other than the color, the biggest difference between the Spectra S1 and the S2 is that the S1 has an in-built battery that holds a charge for up to 3 hours, making it portable.
Let's take a closer look at these two high quality breast pumps from Spectra Baby.
Spectra S1 Plus Portable Electric Breast Pump
A breast pump is a huge commitment and sometimes causes some anxiety on the mother's part. You know you want to breastfeed your baby exclusively in their first year of life, but other duties may come in the way of this; hence investing in a breast pump. Every mother wants what's best for their child and buying a breast pump that will not only work efficiently, but also protect the milk from bacteria is the main struggle most mothers say they face.
Pumping milk doesn't really feel like nursing a baby but using a Spectra pump comes close. It has a massage mode that stimulates the body into thinking it's a baby suckling on the breast, then it enters expression mode that relaxes the body and easily releases breast milk. For this reason, it is no surprise to see Spectra 1 almost everywhere; peeking out of a nursing mother's bag, in locker rooms, at work, almost everywhere, and its popularity is for some really good reasons.
Apart from a 2-year warranty from the date of purchase, S1 can be used as either a single or double electric pump. This means you can pump both breasts at the same time! That's really a cool idea, as it saves you time compared to single breast models.
Spectra electric breast pumps are every breastfeeding mother's best friend because it is hands-free. This means you can pump milk as you work on your computer (if you are home), or pump as you engage is some other duty.
What makes the S1 stand out from its "sister" the s2 is that it has a rechargeable battery so you don't have to plug it into a socket any time you want to use it.
Pros of Spectra S1 Include:
The strong motor is hospital-grade

It does not produce noise during the process

It is a closed system pump – which means the pump and the storage bottle are different compartments. This keeps bacteria away from the milk.

You can set the effective speed and rhythm for your body

It is portable, considering it has a rechargeable battery that can last up to 3 hours

Even with the in-built battery, Spectra was able to get the S1 Plus to weigh about the same as the S2 Plus— just a little over 3 pounds.
Cons of Spectra S1
It is costs more than the S2 — difference was about $50 when we last checked

Only comes in blue, which for some mothers of girls may not be the preferred choice

Finding replacement parts for the pump can be difficult, but you can easily find the accessories on Amazon or by ordering directly through Spectra Baby USA
Spectra S2 Plus Electric Breast Pump
If you are looking for a breast pump that has a low-density noise, then Spectra 2 is yours for the rescue. You can use it without people noticing because it has a lower noise decibel than a refrigerator and a computer. That spells convenience! Some mothers may feel awkward when people are startled by the noise the breast pump produces, and Spectra solves this problem.
The motto of Spectra is 'Suckle' not 'Suck' which means when using the pump it nearly feels like a baby nursing. And the provision to control the pump speed only provides a chance to express as much milk within a short time, unlike other pumps, especially the manual ones where you have to express by hand. This may take so much of your time to fill one small bottle. This makes Spectra a handy tool for the busy mum.
S2 gives you comfort and confidence in your breastfeeding journey. It is silent yet powerful and of course really light to carry around. It is a fantastic pump that makes exclusive pumping an easy journey. It is a time saver because you are able to pump two breasts at the same time. Since it is hands-free, it does not restrict you from doing anything else while pumping.
As we mentioned previously, the S1 and S2 breast pumps share the same great features with the exception of portability. The Spectra S2 must be plugged in to an outlet to work. It does not have a rechargeable battery.
Pros of Spectra S2 Include:
Hospital-grade motor

Relatively lightweight at 3 pounds

Closed system pump

Costs less than the S1

Like the S1, the S2 is less noisy than most other electric breast pumps

Has a backlight to see the settings and timer even in the dark
Cons of Spectra S2:
Cannot be used with batteries, hence reducing portability

Only comes in pink, which for some parents of boys, may not be the preferred color choice

Finding replacement parts for the actual pump can be difficult, but you can easily find the accessories on Amazon or by ordering directly through Spectra Baby USA
What Spectra 1 and 2 Share in Common

Image Credit: Spectra Baby USA
While we have already covered the main features of both the S1 Plus and S2 Plus, let's do a quick recap of the highlights:
AC Power with 12-Volt AC Power Adapter included
12 different suction levels
Double breasted (you can pump both breasts at a go)
Speed adjustment button
Massage and expression mode
Lightweight, which makes them easy to transport
Built in night-light, LED screen and timer
In addition, both the Spectra S1 and S2 come with what you need to get started for either single or double pumping. Either pump comes with 2 Spectra wide neck bottles with nipple, cap disc and lid for each, 2 backflow protectors and 2 duckbill valves. You also get two pairs of breast flanges in different sizes (24 mm and 28 mm) to ensure the best fit on your breast.
You also have the option of purchasing either pump in a bundle that comes with a convenient tote bag and bottle cooler.
---
What Baby Bottles are Compatible with Spectra Breast Pumps?
When you purchase a Spectra breast pump, your starter kit includes 2 bottles, but chances are, you are going to want more bottles which can be purchased separately. However, you are not limited to only Spectra baby bottles. Both the S1 and S2 have a wide neck design, so you they should be able to fit any wide neck baby bottles without the need of an adapter.
Compatible without Adapter
Phillips Avent Classic
Phillips Avent Natural
Minbie glass and plastic
Mam Baby Bottles
Dr Browns wide neck bottles
Max Strength Pro
The brands of bottles that can be used with your Spectra electric breast pump doesn't stop there. With the addition of Spectra's Wide Neck Shield to Narrow Neck Bottle converter, the list of compatible baby bottles expands tremendously. This adaptor costs about $6 and if you are double pumping you are going to need two.
However, there are less expensive options that will provide the same level of quality.
For example, the Maymom Baby Bottle Thread Changer allows you to convert both the S1 and S2 breast pumps to fit a wide variety of regular neck bottles. Coming in at about $12 for a set of 4, that's half the price.
Compatible with Spectra or Maymom Bottle Converter
Ameda baby bottles
Dr. Brown glass and plastic narrow neck bottles
Evenflo regular neck glass and plastic bottles
Lifefactory baby bottles
Medela bottles
There are some other baby bottle brands which don't work with either of these "universal" wide neck bottle converters. For these, you will need to purchase a special adapter designed to fit the specific bottles.
Compatible with Specialized Adaptor
As you can see, with the addition of an adaptor, Spectra breast pumps can be used with just about all the top-quality baby bottle brands.
---
The Verdict – Which Is Better, the S1 or S2 Breast Pump?

Image Credit: Spectra Baby USA YouTube
Both Spectra models are great options if you are looking for a hospital grade electric breast pump that's not only going to last but will also make the pumping experience as enjoyable as possible. So, ultimately the decision on which is better comes down to your needs and budget.
When you need to pump milk regularly and you don't mind plugging to a power source each time you are pumping, then you can go for Spectra S2 because it is cheaper compared to S1. This means, you still get the same convenience at a lower price. The problem though, may come when you really need to pump milk but there is a power outage or if you want to be able to use it in places with no electric outlets.
On the other hand, if you are a mom who likes to pump milk while on the go, like in the car, at work, while traveling and prefers not to plug into a power source while pumping, then S1 will serve you better. Having the Spectra S1 can be a lifesaver when you need to pump and you do not have access to a power source for some reason. But if you don't need to pump on the go, then you can save on some cash by purchasing S2.
In terms of convenience, Spectra S1 scores higher because of the in-built battery that carries power for up to 3 hours unlike S2 which must be plugged into a power source before use. When you are concerned about cost then S2 will save the day for you because it costs less.
The innovative features of Spectra S1 and S2 are created to support a mother's milk supply. Features like massage and expression mode make it easy for the breast to relax and produce milk as though it is a baby nursing. This feature alone ensures the pump expresses enough milk during the period of pumping.
For ultimate portability without a need for a power source, S1 is for you. On the other hand, if you have a tight budget but still need an efficient breast pump then S2 got you covered! The LED lights on both S1 and S2 allow you to use your breast pump in the dark without necessarily switching on the lights in the room.
How To Use Your nanobébé Bottle
All-in-one feeding solution – Preserve the nutrients in your breast milk with Nanobébé